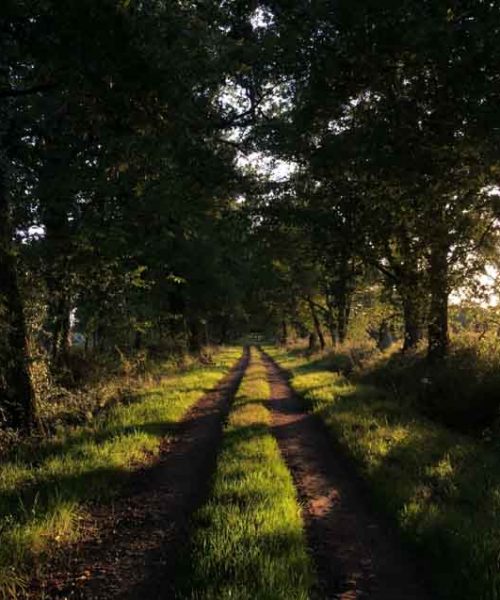 What is Hållbart Universitet?
Hållbart Universitet or HU, is a politically and religiously independent non-profit organization. Its overall purpose is to strengthen and coordinate the student engagement in environmental issues and sustainability at Lund University. We are an umbrella organization of many sustainability-related projects in and around Lund and our aim is to make the connection between these projects and students more accessible. Our organization acts like a guide and a support system for students who want to have a greater sustainable impact. 
What do we do? 
We provide simple and practical recommendations and guidelines to how students can start their sustainable lifestyle through our website and social media. 

We host events together with our sustainability partners to get more students aware and active within sustainability. 

We keep students updated on all kinds of sustainability events, lectures and opportunities through our social media and website 

We host social events and gatherings internally with our sustainability partners and all members to promote collaborations and collectiveness within the big group of students caring about sustainability. 
Chair: 
Vice Chair:
Treasurer:
Event Coordinator: 
External Communication:
Internal Communication: 
Marketing Coordinator:
Do you think HU is something for you?
We are always very happy to get new members! There are several different ways in which you can contribute to our organization either as a member or as a board member. The only requirement to be able to join is to be a student at Lund University.

What does it mean to be a member?
As a member you commit to the amount of time and work of your own choice. You will receive the HU newspaper and get informed about any opportunities to get active within HU. You can be part of a team, like for example the marketing team and get to make social media posts, create promotion material among other things on a regular basis or join an event team for one single event. The opportunities are many, if you believe you can offer us help in any way, we will gladly accept it. Feel free to join our members meetings or contact us via email or social media and we are sure we will find a way for you to become part of our HU team.
What does it mean to be a board member? 
As a board member you will take on a specific responsibility within our organization. Even though our board members are in charge of different positions, we work in a horizontal way and help each other out in many tasks. We are a team and value our collaboration and friendship highly and therefore support each other whenever exams or other things might take our time and energy. It is up to every board member to set the bar on the amount of enthusiasm they want to put in. We believe there is a lot of potential for this organization and encourage all new and innovative ideas on how to make students more active within sustainability. 
Applications for board positions (January – June 2022) are now open.  
CHAIRPERSON
You are the main contact person for the organization, in other words the one who makes sure everything runs smoothly. The Chairperson makes the Agenda for meetings and decides what has to be discussed. You are responsible to take care of official emails. If taking up responsibility and coordinating is your strength, this might be the job for you! 
VICE CHAIRPERSON & SECRETARY
You are the main contact to Folkuniversitet. In addition, you are supporting the chairperson with coordination. The close collaboration between chair and chairperson is ensured by our flat hierarchy. The Vice Chairperson (as a secretary) has the responsibility to take notes during meetings. The focus of this position is more on administrative tasks compared to the Chairperson. 
TREASURER (SIGNATORY FOR THE BANK)
You keep track of HU finances, reimburse expenses, accountancy and keep track of members. If you are a numbers person and know which fika has the best cost-benefit-analysis, this is your thing ;). There is one pre-requirement for taking this position: You would need to have a Swedish personnummer.
FUNDRAISER 
Your task is to ensure the funding for HU and looking for new funding possibilities. This person should ideally be a Swedish speaking person. 
COMMUNICATION and PUBLIC RELATIONS (& NEWSLETTER)
Your job is to spread the word to the public! Promoting events, managing the social media channels (Facebook, Instagram) and bringing in your own ideas of marketing. 
WEBSITE COORDINATOR
Your role is to maintain and update the HU website. If you have web development skills this is useful but not necessary, as long as you are eager to learn. 
INTERNAL RELATIONS 
HU has many partner organisations (Foodsaving Lund, Bee the Change, etc), and communicating and strenghening the collaboration and relationship with these is key and also your job in this position.  
EXTERNAL RELATIONS/COLLABORATIONS
Your job is straightforward: Connecting HU to other organizations with similar visions and expanding its network! You are responsible for the communication with the external collaboration partners.
EVENTS
You are in charge of organising HU events (e.g. art night, climate poster workshops, DIYs, discussion rounds etc.). This includes brainstorming for events, finding venues, arranging transport, evaluating the event afterwards etc. You are working closely with the internal, external and public relation position. You are the creative but also administrative mind behind the HU happenings.

MEMBERS COORDINATORS 
Your job is to attract and welcome new members to HU. You do this by, in collaboration with the event team, host meetings and events for LU students, reach out to nations and faculties, and make sure that all new members get a place in our HU family. You are also responsible for planning and arranging fun and social internal events for HU members and board members. 
Thanks to Peter Lindell for helping us develop this website.