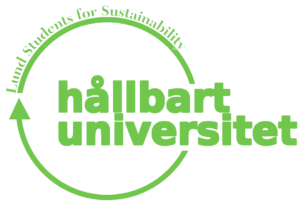 Engage with Sustainability
Join events
Share ideas
Hållbart Universitet (HU) is a non-profit organisation that is politically and religiously independent. We are active in and around Lund University. Our purpose is to strengthen and coordinate student engagement in environmental issues and sustainability.
We are doing this through:
Strengthening the network and web of sustainability-related organisations in Lund,
Providing a platform and being an incubator for new sustainability related project groups by offering guidance and help,
Making it easy for students to get engaged with sustainability.
Our core activities include but are not limited to organising and hosting events and workshops with our partner organisations, sharing sustainability-related information via social media, our website, and our newsletter, coordinating the work with our partner organisations, and expanding our collaborations. Through this, we want to create a space for open discussions and new ideas in order to promote sustainable development.
With our actions, we want to reach a broad audience, including students from different disciplines. Hållbart Universitet is open to all students from Lund University and other people interested in our work. Our structure follows democratic principles, with transparency as a core value.